The vineyard Domaine TOURMENTINE is located in the town of Monestier (Dordogne), in the New Aquitaine region, near the departments of Gironde and Lot-et-Garonne.
The main AOP is the AOP Bergerac, the oldest AOP in France, recognized since 1936. The Domaine is also on the AOP Saussignac, sweet wine that Rabelais himself quoted in his novel "Pantagruel": "The monks clearing Monestier, great drinkers of Saussignac".
The vineyard is located on the left bank of the Dordogne, among hillsides and plateaus, where its terroir benefits from a temperate oceanic climate and clay-limestone soil. However, the relief and the many rivers offer a multitude of local microclimates which make each valley, hillside or plateau a unique place. This variety also explains why the Dordogne is favorable and rich in a complete variety of different wine styles: red, rosé, dry white, sweet white, sweet white.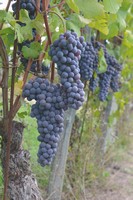 Merlot It is a grape variety that certainly originates from the Bordeaux region where it represents the grape variety with the highest planting density and where it makes the heyday of the Bordeaux, Saint Emilion, Pommerol and Bergerac appellations. It comes from the crossing of Magdeleine Noire des Charentes and Cabernet Franc. It is also the half brother of Cot or Malbec.
Merlot is a grape variety that particularly likes clay-limestone soils, deep, rich, retaining enough humidity during the summer. Its vigor is medium to strong which can lead it to emit many suckers and suckers. Fertile and productive, it should preferably be pruned short. It is sensitive to winter and spring frosts, but also to drought leading it in this case to produce small grains.
Merlot noir is little attacked by powdery mildew and flavescence dorée, little affected by wood diseases, but it is very sensitive to mildew, gray rot, attacks by grape worms.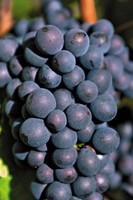 Cabernet Franc is one of the oldest red grape varieties in Bordeaux. The Libournais is his favorite terroir. The terroirs of Saint-Emilion and Fronsac notably allow it to mature by developing its finest aromatic palette. In the continuity of Saint-Emilion, the Bergerac region is also conducive to the cultivation of this grape variety whose productivity is considered average (approx. 40 Hl/Ha) but whose aromatic palette goes very well with Merlot and Cabernet Sauvignon. It is a grape variety that is said to have originated in Spain and was brought back to France by pilgrims returning from Santiago de Compostel. Wines made from Cabernet Franc are medium in color with fine tannins, subtle aromas of small red fruits and spices. When blended with Merlot and Cabernet Sauvignon, it gives the wine complexity and a bouquet of aromas. It produces fruity wines that can be drunk young but whose great vintages can be kept for a long time. This variety buds about ten days before Cabernet Sauvignon and this earliness allows it to be planted further north, particularly in the Loire Valley. It is susceptible to diseases: powdery mildew, mildew and gray rot.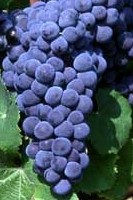 Cabernet Sauvignon is a relatively recent grape variety, born of a crossbreeding carried out by chance in the 17th century in the south-west of France between Cabernet Franc and Sauvignon Blanc. It owes its popularity to the ease of its cultivation due to the thick skin of its grapes which are resistant to frost and rot, but also to the specificity of its perfume which gives it all its typicality. Its maturity is later than Merlot. It gives powerful and tannic wines with varietal expression of aromas of small black fruits when young (blackcurrant, blackberry), vegetal aromas of pepper when it lacks maturity and aromas of musk and leather during evolution. Through controlled yields, Cabernet Sauvignon gives wines whose tannic character is developed by ageing, particularly in the Médoc, in new oak barrels.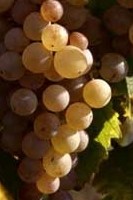 Sémillon is a white grape variety, growing mainly in Bordeaux, where it seems to originate, and in the South West. It is THE grape variety of Sauternes, it is in this appellation that Sémillon reveals its best characteristics. Blended with Sauvignon or Muscadelle, it produces great dry and syrupy wines. Sémillon is a very productive grape variety. Its berries have a thin skin which allows noble rot to develop to give sweet white wines. It brings fatness, richness and roundness to wines. Its aromas of hazelnut, acacia flowers and honey largely contribute to its reputation. It gives dry white wines of high quality, with a lot of fat, sometimes lacking in acidity, suitable for aging. This Bordeaux grape variety is very vigorous and resists most diseases (mildew, coulure, powdery mildew).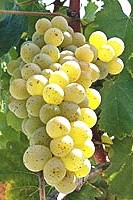 Sauvignon is a grape variety originating from Bordeaux and the Loire Valley. He would be the half-brother of Chenin Blanc. It gives wines with vegetal aromas (boxwood, blackcurrant buds) and admirably restores the minerality of the soil, especially in the Loire Valley. Sauvignon has an average budburst, later than that of Sémillon, but a few days ahead of that of Cabernet Sauvignon. It particularly likes low or moderately fertile land. Vigorous (to be grafted preferably on low-vigor rootstocks), good producer, its erect habit requires, however, to be trained on iron wires and trellised with care. It is a variety sensitive to powdery mildew, black-rot, excoriosis, erinosis, wood diseases in general, less affected by mildew, very sensitive to gray rot. Maturity 2nd late period.